Sunday, August 05, 2012
Sunday Lovefest: Love is a river. Drink from it. Rumi via @behappiertoday
Rumi


3 Gratitudes
3 Triumphs
Say "I Love You" to your Self
www.40DayLoveFest.com
Ranting by

MotownMomMusings.com
at 12:36 PM


creative intimacy no matter what color you are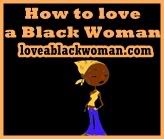 A blog about my experiences with men and what I feel black women need in order to be loved right.
Guest Blog? Contact Us!
See My Profile
|
Visit Sylvia Hubbard's Website

Recent Posts

Subscribe to How to Love a Black Woman by Email
To link to this blog, copy and paste the code below into your site.
Sylvia Hubbard's Profile
Create Your Badge

Clickbank
Please check out some of our sponsors
Make Your Relationship Affair Proof. All Your Fears To A Satisfying And Secure RELATIONSHIP Are Now Revealed And Explained In Detail Make Your Marriage Or Relationship Absolutely Affair-proof. Click Here!

LABW ChatterBox
Have a question? Or a topic you want to discuss? Challenge me? post it below: please no spam or derogatory nonsense. thanks

Sylvia's World

The copyright to the text of the blog is held by the author, where applicable. All images displayed are copyright their respective owners and are used either under licence or under the fair use provisions of international copyright law.

SUPPORTERS OF How To Love A Black Woman: